UAH Women's Lacrosse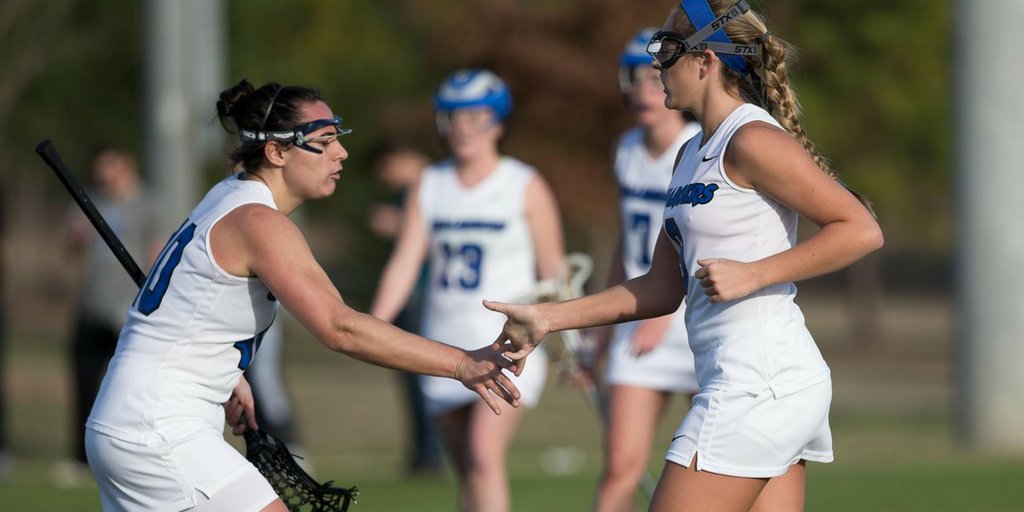 UPCOMING WEEKEND: The Chargers wrap up the 2017 regular season slate on Saturday at Montevallo (8-8, 2-5 GSC) at 1 p.m. in a Gulf South Conference matchup ahead of the GSC invitational tournament on April 21 and April 23 at the highest seed's campus. UAH enters the final weekend of league play tied for first in the conference standings with Young Harris (9-7, 6-1 GSC) with a 6-1 record in the GSC in addition to a 12-4 overall record.
RECENT ACTION: UAH wrapped up a stretch of three games in three days with its highest scoring output in program history – two weeks removed from initially resetting the mark – with a 28-5 drubbing of Lee in Cleveland, Tennessee. The Chargers finished the season series against the Flames with a 55-7 advantage in scoring in two contests.
OFFENSE REMAINS POTENT: The Chargers begin this weekend with 17.19 goals per game to lead the GSC and rate fourth nationally, after pacing NCAA Division II in team scoring with 16.33 goals per game in the inaugural 2016 campaign. The Blue and White's offense is led by a Nicole Federovitch in sixth nationally with 52 goals, Jenna Carr in 23rd with 43 goals, and Natalie Pachinger in 26th with 42 goals.
GENERATING POSSESSION: Entering the final weekend of league play, UAH paces the conference with 175 ground ball and 116 draw controls through six games. The Chargers are paced by Pachinger with a first-place standing in league contest with 4.57 ground balls per game in addition to rating second with 4.71 draw controls per game. Additionally, Kinta Schott (3.00), Shannon Kruse (3.00) and Megan Hartnett (2.86) rate in the top 10 in ground balls per game in GSC games this season.
FALCONS PROFILE: Montevallo enters its final matchup of the regular season with an 8-8 overall record and a 2-5 mark within the GSC, having clinched the fourth seed in the upcoming GSC invitational despite falling to both Young Harris and Shorter over the weekend. The Falcons offense is led by Jami Hudak with a team-high 50 points on 44 goals and six assists this season, while Irfana Ahmed has played the majority of time in goal for a 12.63 goals against average and a .448 save percentage.
SERIES HISTORY: UAH owns a 3-0 all-time record over Montevallo, after the Chargers most recently downed the Falcons 21-11 on Feb. 22 at Charger Park.